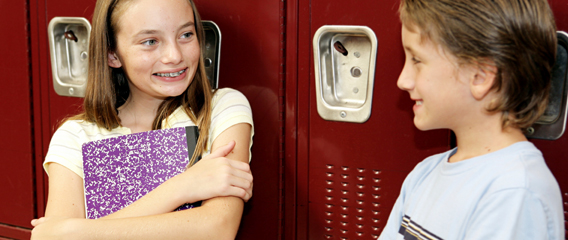 Feed 3's education program gets to the root causes that perpetuate poverty.
In order to create long-term cultural transformation FEED 3 recognizes that people's mindsets, habits, and coping skills must change as well. This is why; FEED 3 seeks to implement effective character based programs in Dallas schools.
By "feeding the mind" with positive character curriculum, it will help students make better daily life choices and improve academic performance (grades, testing and graduation rates).
The Heart of a Champion curriculum was developed by leading character content providers in association with teachers and principals throughout the US. Since its inception, thousands of young people have been changed through life transforming programs.
In Dallas, during the 2008-2009 and 2009-2010 school years, 100% of the DISD high school seniors participating in the Heart of a Champion program graduated.
With the generous support of companies such as Interstate Battery, Coca Cola and high profile professional sports teams, such as the Kansas City Chiefs, Houston Texans, and Los Angeles Angels of Anaheim, the program is available at a very low cost.
Character Development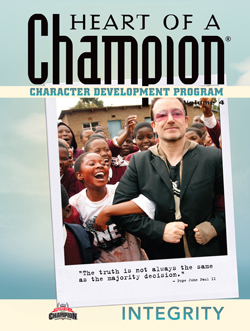 Steve Riach, whose Heart of a Champion program has received Congressional recognition believes that character based education helps destroy poverty. "We are seeing an incredible graduation rate in devastated inner city schools with our character development program". If we can help students stay in school and succeed their chances of repeating the cycle of poverty diminishes."
"Dallas inner city schools have a graduation rate of less than acceptable and statistics show that many of the high school dropouts enter into poverty and prisons." said Russell Lake. "These numbers indicate a depleting work force that burdens our tax base, increasing the potential of poverty and crime."
COST:
The Heart of a Champion student program costs just $25 per student for the entire school year, including curriculum materials (9 workbooks), educator materials (leader's guide, DVDs, poster sets, online materials), and training. The Heart of a Champion Learning adult materials include workbooks and facilitation - email us if you would like more information about the cost for the adult program or to get materials for your school.