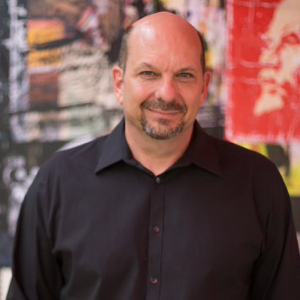 Randy Skinner
Executive Director
Randy Skinner is noted for his work nationally in the area of community transformation. He developed his unique approach to crime reduction, poverty eradication, hunger programs, and transforming culture over a period of thirty years of work as a consultant in the criminal justice community.
While known nationally for his work for justice in areas of child protection and race relations, he is most recently noted for his work in Dallas, Texas poorest zip code, called West Dallas. As Executive Director of Strategic Justice Initiatives, Inc. (SJI), Skinner has facilitated a block-by-block reclamation of poor neighborhoods, which has 5000 homes and 27,000 residents.
Skinner began working in West Dallas in 2003, and lives in the community working with various non-profit, church, business and political leaders.
Skinner began in 2004 working with one of the largest development companies in the nation, based in Dallas, to develop a database to track crime, sex offenders, poverty and slum properties. The resulting research allowed Strategic Justice Initiatives Inc. (SJI) and Builders of Hope Inc. to facilitate a $500,000 donation to purchase slum properties in West Dallas, where Builders of Hope CDC proceeded to build quality, affordable housing.
SJI conducted a study measuring the accomplishments of Builders of Hope CDC and the actual impact on the community of West Dallas. The findings were presented to Southern Methodist University's Conference sponsored by Faith and Philanthropy that year. The study was also presented to the Foundation for Community Empowerment as a grant proposal. SJI facilitated a meeting at JPI with more than 30 non-profit leaders that began a more concentrated focus on economic transformation.
The partnership between Skinner and the developer continued over the next 3 years with a collaborative effort that would include up to 70 community leaders. Skinner helped facilitate more than $10 million that was funneled into the region largely to buy out slum properties.
In 2008, Randy Skinner approached then Dallas Mayor Tom Leppert and shared his vision of expanding the West Dallas Transformation model throughout other areas of South Dallas. This led to the development of the Greater Dallas Justice Revival in 2009, the largest faith movement in Dallas since 1972. Skinner was asked to lead this movement and at the end of two years, more than 1800 homeless citizens had been through a two-year treatment and placed in supportive housing. In addition, thirty-five inner city schools were partnered with area churches. (www.dallasjusticerevival.com).
In 2012, the movement was officially concluded, having surpassed its goals, and the focus on schools became known as FEED 3 (www.feed3.org) , with the focus on homelessness as Homes for Our Neighbors (www.homesforourneighbors.com).
Currently, West Dallas has been transformed from one of the more violent zip codes in Dallas, to one of the safest. The five elementary schools have been reclaimed and led into academic standing, while the local high school and middle school have made significant progress in academic, discipline and character development.
More than 25 new businesses have been launched in the area in 2012-2013 and it is quickly becoming the model nationally for social and economic transformation.
Skinner uses a five phase template that he created entitled the Five Phase Transformation Model (Copyrighted 1994) which consists of:

1. Research analysis with report card


2. Development of Strategic Partnerships 


3. Casting New Vision

4. Community wake-up call rallies


5. Community mobilization
Skinner also coined the Five R's of Community Transformation: Repentance, Reconciliation, Restoration, Revival and Reformation.
For more information on his work with hunger and poverty, please see www.randyskinner.com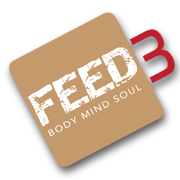 Ashley Douglas
Ambassador for hunger relief
Ashley Douglas brings a seasoned perspective on solving the challenge of hunger in our local communities. Credited with developing significant programs through team building, she has served with two highly respected organizations prior to working with FEED 3 and our partner for hunger, Strategic Justice Initiatives, Inc.
Formerly serving for six years as program manager and coordinator for CitySquare (Central Dallas Ministries) Ashley helped build their feeding program into one of the largest in the state. She also served with Greater Dallas Community of Churches and brings her vast knowledge in working with the faith and nonprofit community into the forefront of fighting hunger.
Ashley currently coordinates the summer feeding and after-school feeding programs for Strategic Justice Initiatives and FEED 3. She assist local organizations on working with the USDA, Texas Department of Agriculture, and how to become a client to receive food for organizations in impoverished areas.
Ashley is a graduate of the University of Texas at Arlington with two Masters Degrees in Social Work and Public Administration in 2011. She received her Bachelors of Social Work at UT Arlington in 2009.