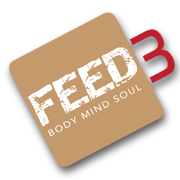 Our Story
A Strategy to Eradicate Hunger
Recognizing the hunger need of greater Dallas, FEED 3 was launched in 2010. The founders are: Randy Skinner, Executive Director of the Greater Dallas Justice Revival and Strategic Justice Initiatives, Steve Riach, (Founder of Heart of a Champion® character program), and Russell Lake (Co-Founder of the One Heart Project supported by many professional athletes and business leaders).
The three men believe that a pro-business model is the most effective strategy in eradicating widespread hunger in Dallas. Feed 3 is a holistic approach to end hunger, by feeding the body with nutritional foods, feeding the mind with character based programs, and feeding the soul, by partnering business and church groups with impoverished communities.
The Feed 3 mission is more than another food pantry program as it integrates practical and proven methods. The Feed 3 approach helps to enrich the community on multiple levels so that people are nourished physically, encouraged personally and fortified through social and economic development and growth.
Meet a Need!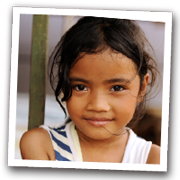 Pro-Business Approach
Randy Skinner, witnessed first hand the strength of partner-ing with the business community to effect change. Skinner was actively involved in the transformation of a poverty ridden area of West Dallas into a thriving community.
"We saw devastation in housing that contributed to poverty and hopelessness until we introduced an aggressive pro-business housing program. We knew that a pro business approach, one which would encourage economic growth and development, was critical to helping eradicate hunger in our struggling West Dallas community.
Today, over 300 drug houses have been bought out by businessmen and replaced with affordable housing. This has lead to a dramatic reduction in crime and the poverty level. We now want to introduce a pro-business approach to other struggling areas in Dallas."
Skinner believed if the generational cycle of poverty was to be broken, it required educating a new generation. "Both the inner city and business community needed a new model, we provided that model and real transformation had occurred." he said.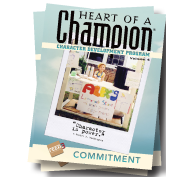 Character Based Education Core to Ending Poverty
Steve Riach's Heart of a Champion program takes a similar approach.
The Heart of a Champion® program has received Congressional recognition and operates in over twenty four states. Riach believes that character based education helps end poverty. Riach says, "We are seeing an incredible graduation rate in devastated inner city schools through character development program. If we can help students stay in school and succeed their chances of repeating the cycle of poverty drastically diminishes."

"Dallas inner city schools have a graduation rate of less than 68% and statistics show that many of the other 32% of high school dropouts enter into poverty and prisons." said Russell Lake. "These numbers indicate a depleting work force that burdens our tax base, increasing the potential of poverty and crime."